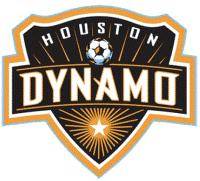 Dallas Cup XXXII Super Group Preview: Houston Dynamo
By Daniel Robertson
The Houston Dynamo U18 USSF Academy makes their first Dallas Cup Super Group appearance in 2011, but they are no stranger to Dallas Cup. Just last season, the Dynamo U16 Academy won the U16 age group at Dallas Cup and they'll come to North Texas looking for a bigger prize in 2011.
Currently the Dynamo sit 6th in the 9 team ultra-competitive Texas Division of the USSF Development Academy after the first half of their season. Their provisional squad(subject to change) coming to Dallas Cup is headlined by
Francisco Navas Cobo
. In March of 2010, Navas Cobo became the second ever homegrown signing by the Houston Dynamo having made his professional debut in April of last year.
Navas Cobo brings Super Group experience to the Dynamo team having played here last year with the USA U-20 National Team. Perhaps his best moment so far as a professional came just last weekend
scoring a goalazo
against FC Dallas in the Walt Disney World Pro Soccer Classic.
Another player to watch for Houston will be their U16 Academy player
Bryan Celis
. Celis has spent time with the US U17 Residency and U15 national team.
The Dynamo are led up front by Chance Bergen with 8 goals in 12 games for Houston this season.
Stay tuned to the Dallas Cup blog for more previews and news as we count down to Dr Pepper Dallas Cup XXXII, Bringing The World To Dallas!